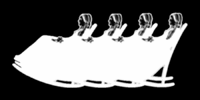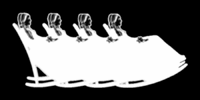 KQIV 106.7 FM - Lake Oswego, Oregon - KQ4 Rockin' in Quad
Webmaster & KQ4 Jock / sometime
Music Dir.

Larry Scott



Spiritual Advisor, Historian & KQ4
Chief Engineer / Jock

J. R. Miller






ADVERTISERS PAGE

Here's a look at what some of KQ4's advertisers had to say about the station.

Click to view at a larger resolution.

Bookmarks

1-Music Millennium 2-Happy Times Advertising & Travel 3-King Harvest Natural Foods

4-Loading Zone Tavern 5-Vincent Spielman Dances






Here's a letter from the late Don MacLeod, once owner of Music Millennium.
Don was as close to a staff member as you could get. He was always
turning us on to new music and was one of the great supporters
of KQ4. We couldn't have done it without you, Don! April 4, 1973



Letter from Vincent Spielman of Vincent Spielman Dances .
Larry Scott: "I remember this concert. Charlie Musselwhite
tore the house apart." - March 7, 1973.



©2004-2011 Rockin' in Quad dot Com