Webmaster & KQ4 Jock / sometime
Music Dir.


Larry Scott




Spiritual Advisor, Historian & KQ4
Chief Engineer / Jock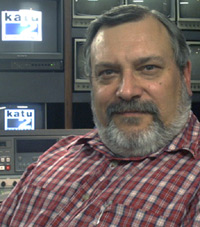 J. R. Miller



ARTWORK PAGE

Below is some of the great artwork from KQ4. Click to view at a higher resolution.




The poster all KQ4 fans remember. The "Rockin' in Quad" grannies were spread all over Portland for a couple of years. "I still have my 'Rockin' in Quad' T-shirt. And it's in great condition." Larry Scott



Notice spelling of children. "...I trusted the printer to proof everything...in the interest of time. I just about died when I first saw the error on a downtown Portland billboard...I insisted on personally proofing all printing for KQIV thereafter!" - written in a letter from Jack Malone, former KQ4 GM,
Sept. 18, 2004.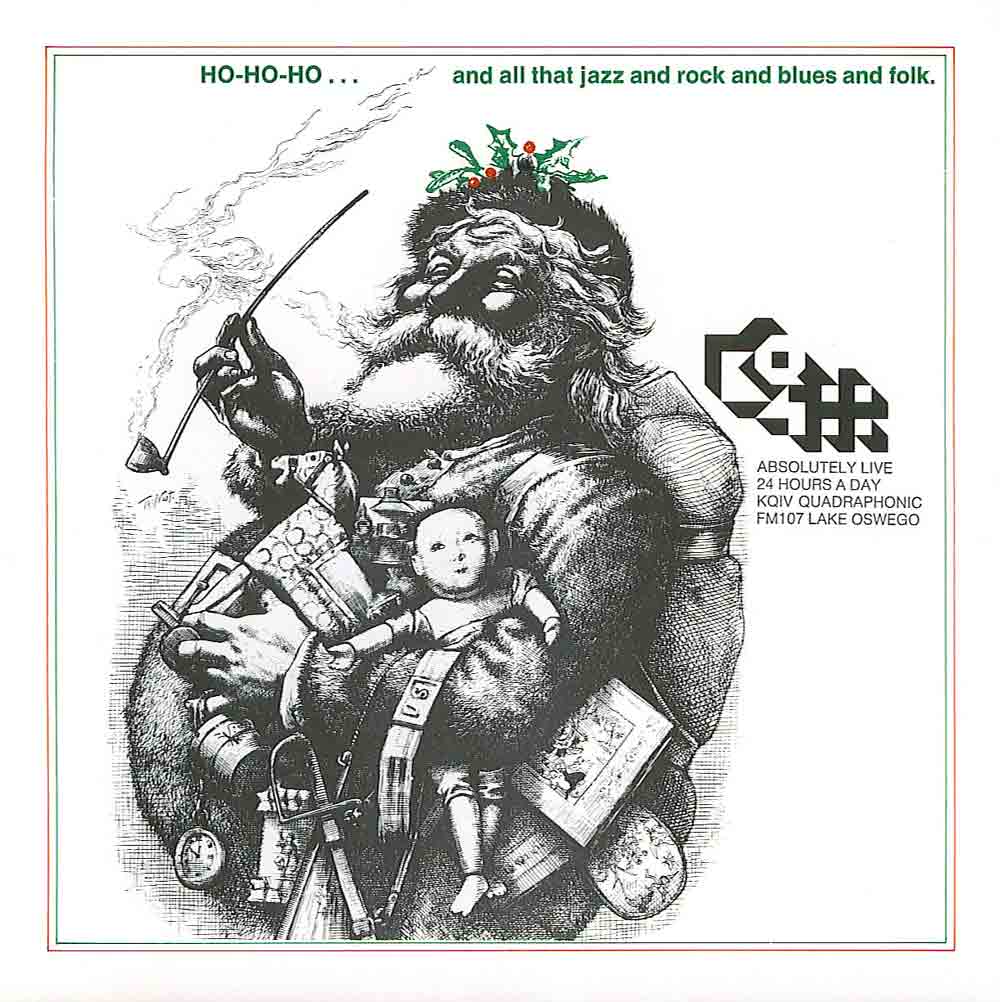 The KQ4 Christmas card. Yes, we actually called it that - we were
pre- politically correct. There was much speculation
as to what the load in Santa's pipe might be.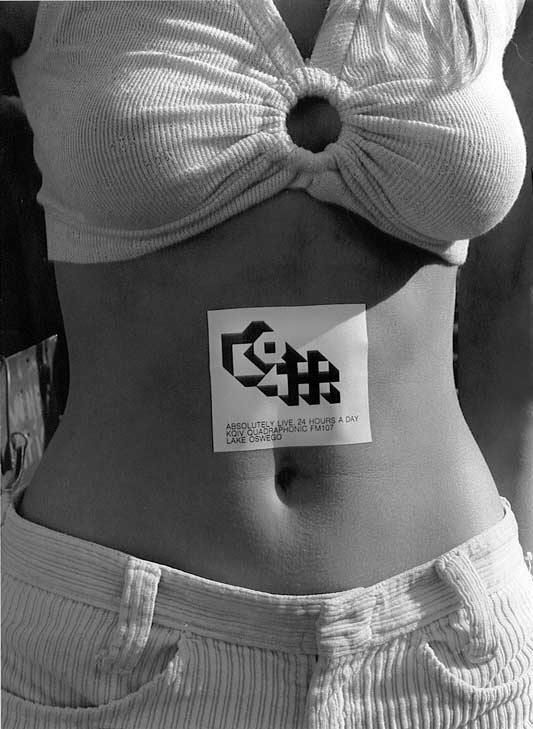 I'm sure you're all looking at the superb graphic design
of the KQ4 sticker. They used to show up in the
most interesting places!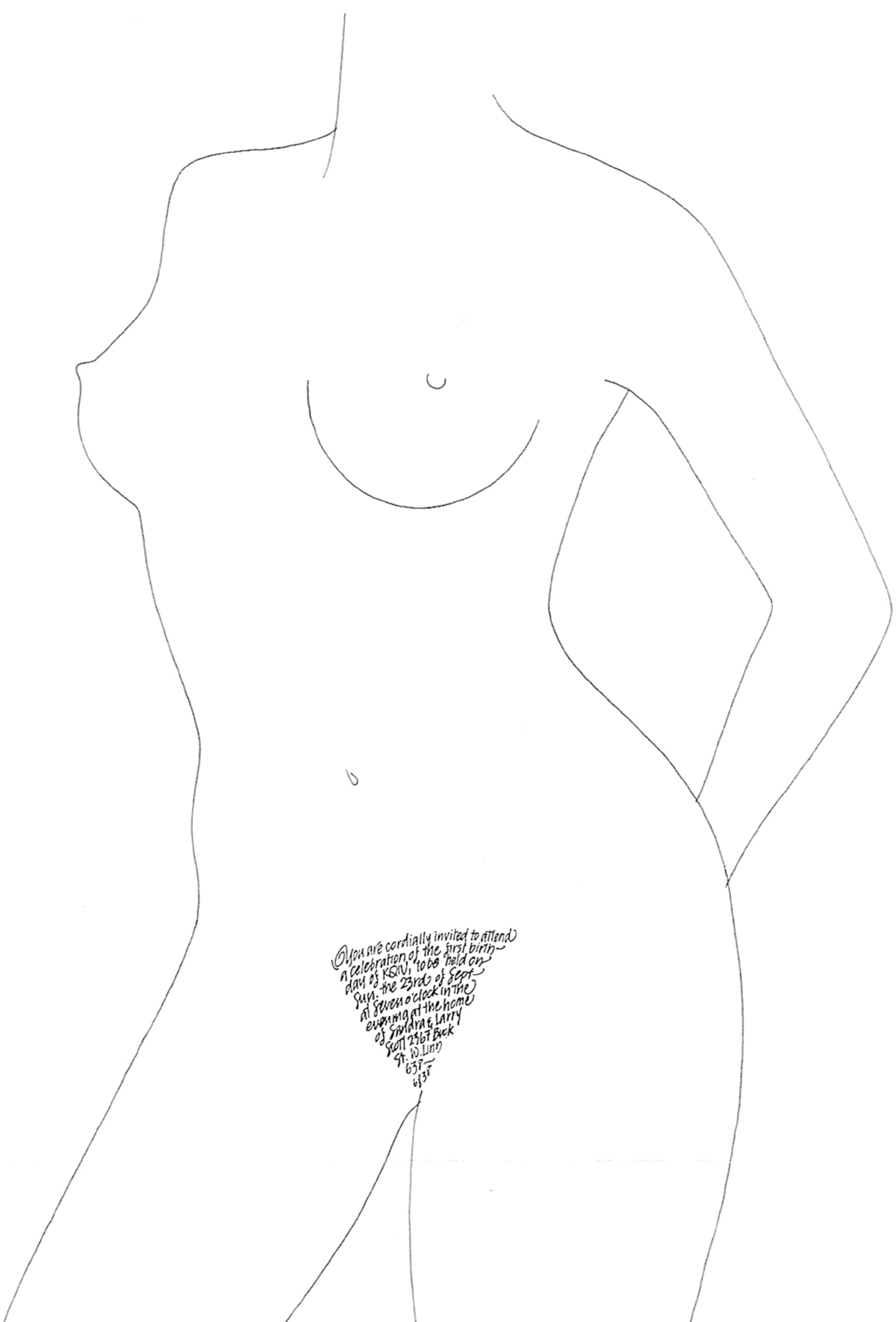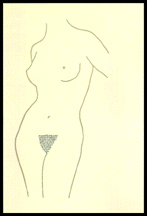 KQ4 1st birthday party invitation. Idea borrowed from an original design
by David Lance Goines of Berkeley, CA. (shown at right)
Read the fine print.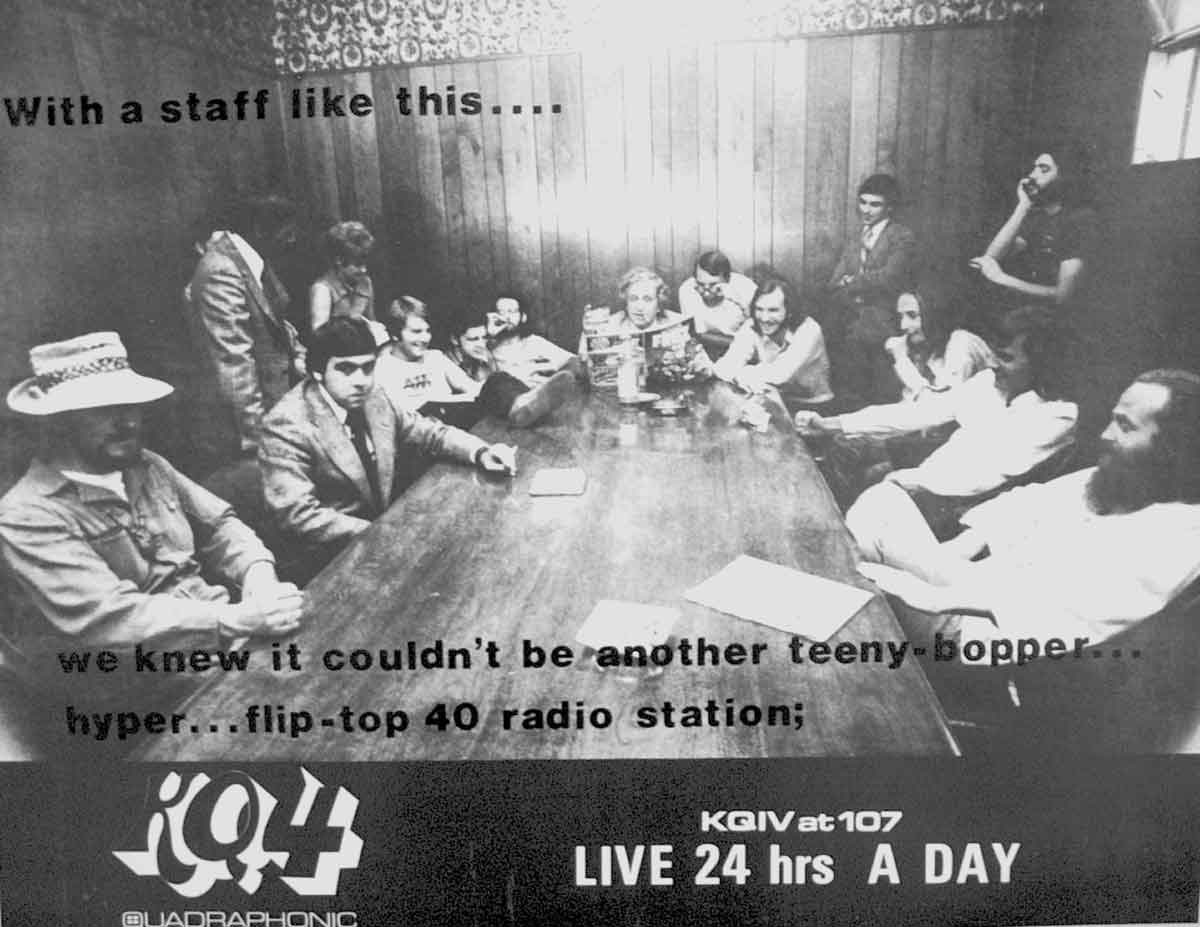 Photo taken in the boardroom at the old Elks lodge in downtown Lake Oswego, which provided just the right look. The Elks kept the old building for a time after they moved to their new lodge just out-of-town on Stafford Road. The KQ4 studios were in that new building. From left to right we have Bob McClanathan, Ed Hepp (standing, hidden), Fred Delahay (standing), John Wallace (seated), Susan Ross, Dick Jenkins, Ed Hepp (pasted-in because he was hidden at the left), Michael Johnson (???mark here), Walter J. M. Kraus, Joel "J.R." Miller, Steve Shannon, Jack Malone (standing), Jeff Clarke (seated), Ben Marsh (standing), Glen Adams and Michael Stroufe.