Webmaster & KQ4 Jock / sometime
Music Dir.


Larry Scott




Spiritual Advisor, Historian & KQ4
Chief Engineer / Jock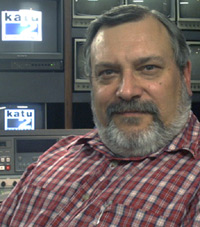 J. R. Miller



IN MEMORY OF...
PAGE

It's been almost 40 years since KQ4 signed on the air. With so much "water over the bridge" it is inevitable that some KQ4 staffers will have passed on.

We will post information here as we receive it.
---
(posted 19 NOV 07)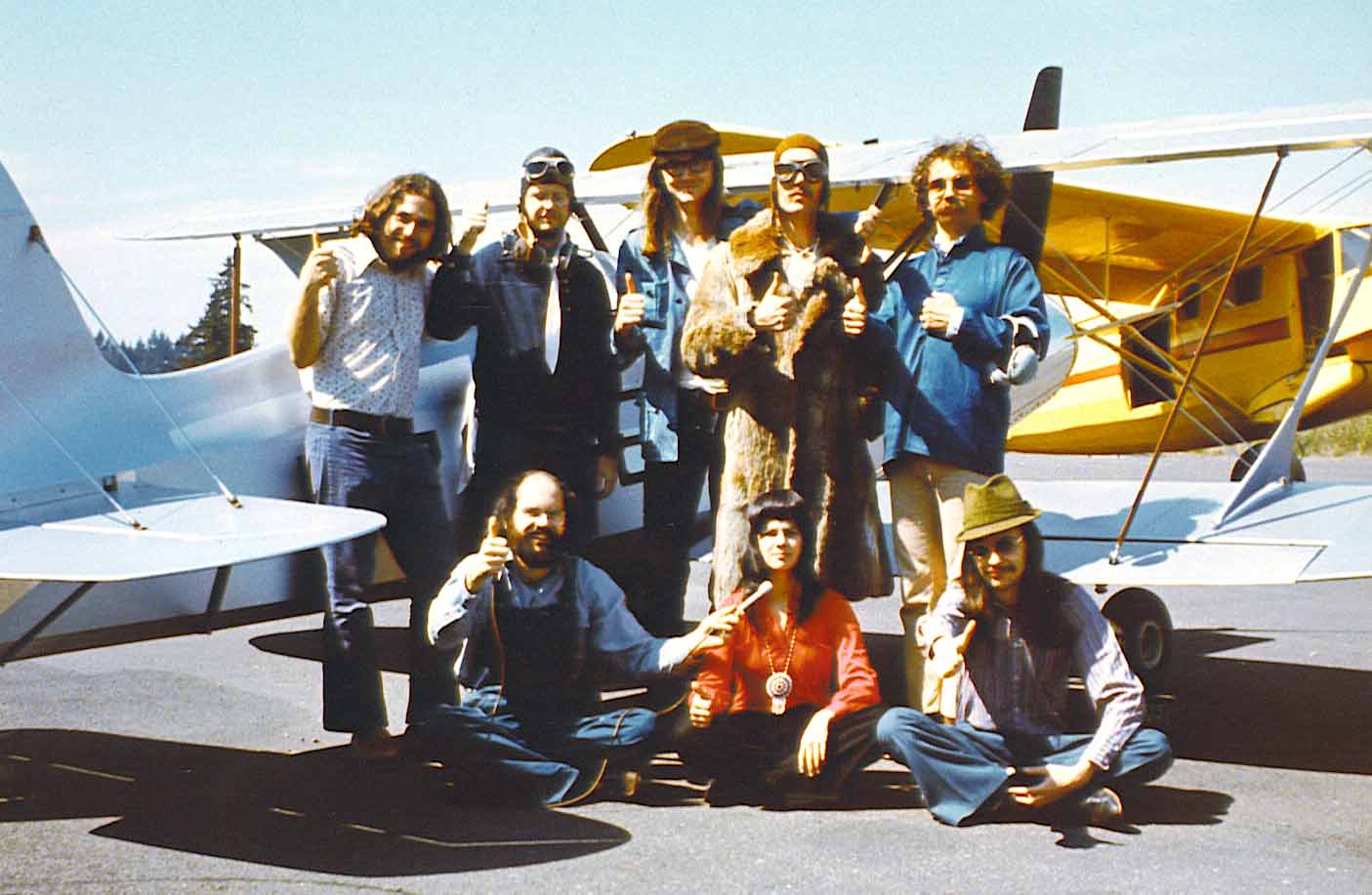 Ed Hepp, 2nd from left in back row with goggles on forehead. (complete photo description here)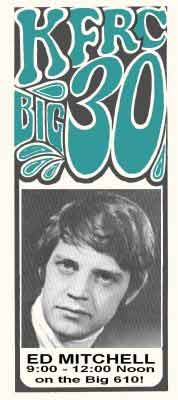 Ed Hepp was Ed Mitchell on KFRC
in San Francisco in the 60s.
Thoughts from KQ4 staffers about Ed Hepp:

----------------------

"I'm so sad to hear about Ed's passing. He was a wonderful human being."
- Dick Jenkins

"Ed was a sweet soul, and I will remember him."
- Mike Sakellarides

"I used to listen to Ed when I was a kid in the Bay Area. Time does fly!"
- Faith Wellman

"I hired Ed into the Portland market when I was program director at KPAM-FM. I remember listening to his air check from KFRC and wondering what in the world he was doing applying for a job in Portland. May he rest in peace."
- Steve "Shannon" Spellerberg

"I used to listen to Ed when I lived in the Bay Area. He was a hotshot Top 40 jock, and he was good!"
- Larry Scott
Following is the obituary from the Oregonian, Sunday, November 18, 2007.
Edward Hepp


A funeral will be at noon Friday, Nov. 23, 2007, in Skyline Funeral Home for Edward Hepp, who died Nov. 15 at age 66.

Edward Hepp was born Nov. 16, 1940, in Portland. He was a disc jockey who lived and worked in several locations until returning to Portland 30 years ago. In 1974, he married Dora-Jeanne Cook; she died in 1986.

Survivors include his daughter, Julie Ann Mechling; son, Scott; stepdaughter, Melody Dublin; sister, Joane Linker; and three grandchildren.

Remembrances to the American Diabetes Association.

- The Oregonian, 18 November 2007
---
(posted 04 JUL 06)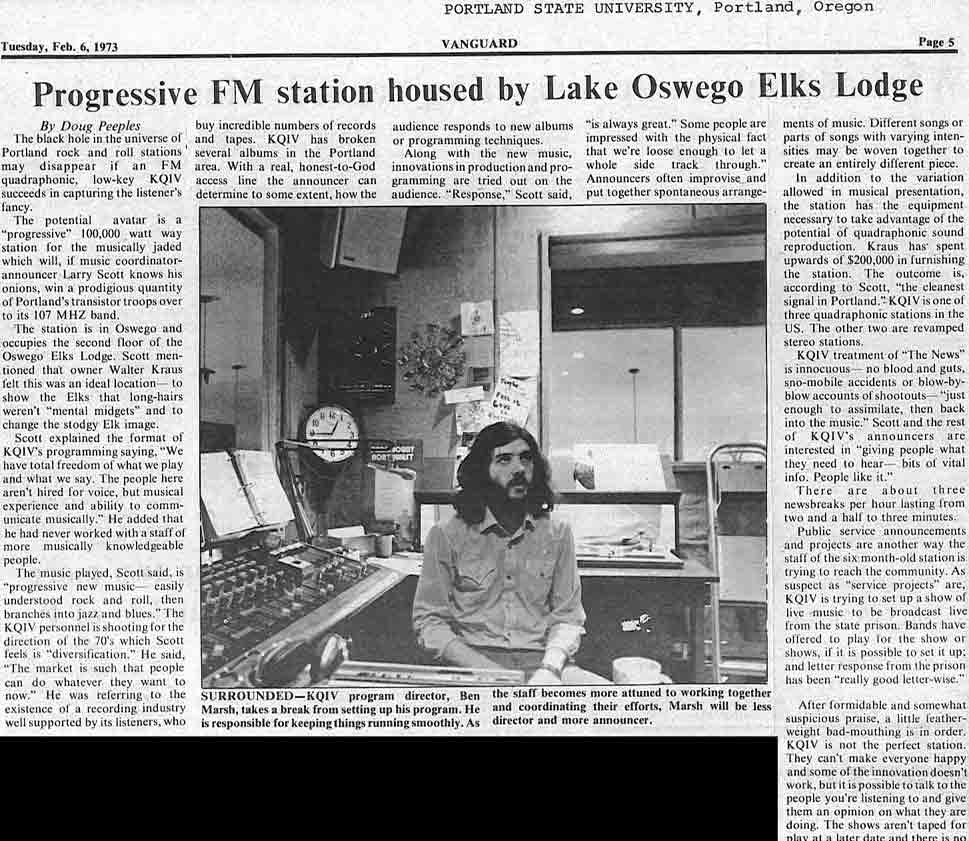 Ben Marsh in KQIV studios (click photo to enlarge)

Obituary of Ben Marsh

---
Ben Marsh

Santa Creek Resident

Ben Marsh, (62), died April 5, 2006 at Kootenai Medical Center in Coeur d' Alene, Idaho . Born August 10, 1943 to Cecil and Polly Marsh at Scobey, Montana, he grew up in Scobey. He graduated from Scobey High School in 1961. He attended college at Lewis and Clark College in Portland, Oregon and the University of Montana before beginning his career in radio broadcasting. For two consecutive years in the early 1960's, he was chosen Montana Broadcaster of the Year. Broadcasting took him to Missoula, MT, Coeur d' Alene, ID, and Portland, OR.

In 1974, Ben married Judy Gydesen (Van Winkle) of Scottsbluff, NE at Coeur d' Alene, Idaho. Leaving the broadcasting business in the mid 1970's, he moved his family to the woods of Idaho and they made their home in the Santa Creek community. There they raised their two sons, Wintersun and Matthias. Both remain current residents of the Santa Creek community. Judy continues to live in the log home Ben built there.

Ben spent time in Scobey with his mother after the death of his father. It was there he took his first job in the noxious weed business as the Daniels County(MT) Noxious Weed Supervisor. Before beginning his own private weed spraying business in Idaho, he worked as the Benewah County(ID) Weed Superintendent. He was a member of the Hawkweed Action Committee, Inc. and was an avid Hawkweed fighter.

Current events were a fascination to Ben. He loved a good discussion and his interest and ability to study many subjects made him a library of information. He enjoyed singing bass and sang in the Idaho Gold Barbershop Quartet and performed in the annual Dirty Shame Show at Pioneer Town in Scobey, MT for several years. An important part of his legacy, and a highlight of his year, was his annual hunting trip to Scobey where he hunted with his sons and other valued friends.

Ben is survived by his wife, Judy Marsh, his sons Wintersun Marsh and Matthias Marsh, his daughter-in-law Anna Marsh, his uncle AJ Marsh of Gilroy CA, his aunt Elaine Marsh of Plentywood MT, and many caring relatives and friends. His first grandson is expected to be born next week. He was preceded in death by his parents.

A memorial Open House was held April 8th at the family home, attended by close neighbors and family friends. Memorial gatherings to honor Ben will be held in the Santa Creek community later in the year, and also at the site of his maternal grandfather's homestead, (BF Seip), near the Poplar River in Montana.
KQ4 Blog posts in memory of Ben Marsh

---
BEN MARSH, 1943-2006
With much sadness came recent news of the passing of Bruce Benjamin Marsh on April 5, 2006, in Coeur d'Alene, Idaho. After over 30 years, I still can recall his deep, unique voice.

Ben Marsh was born and raised in Scobey, Montana, and graduated from Scobey High School in 1961. He began his radio journey as "Benny Most" in the early 1960's while attending college in Portland, Oregon. Ben went on to KYLT in Missoula, Montana, serving as Program Director and afternoon announcer. He moved to KVNI in Coeur d'Alene in 1964, and in 1966 to KGVO in Missoula as Program Director. Ben was twice named "Montana Broadcaster of the Year." In 1970, "Benny Marsh" landed at KYXI AM-1520 in Oregon City, Oregon, as a news anchor and reporter.

Early in 1972, I was excited to learn that Ben would be bringing his wonderful voice to Lake Oswego, joining us in putting the new KQIV FM-106.7 on the air. Ben served as News Director, and later as Program Director and disk jockey. Unfortunately for us, Ben returned to KYXI in 1973.

In 1974, Ben got married and soon left the radio business forever. He moved to the woods of northern Idaho where he and his wife, Judy, raised their two sons. Judy continues to live in the log house Ben built.

Before starting his own weed spraying business, Ben was the weed superintendent of Benewah County and an avid Hawkweed fighter. Current events were a fascination for Ben and he loved a lively discussion. His knowledge of many subjects made him a library of information. He also enjoyed singing bass in a barbershop quartet.

Many thanks to Judy Marsh and Ernie Hopseker for sharing their remembrances of Ben. He surely will be missed.
J.R. Miller

********************
June 13, 2006

Nice of you to take the time to write about Ben. Though he left the business behind, Ben's love of broadcasting always remained with him.

He turned on the news channel as soon as he got up and it stayed there all day if he had his say, which he did most of the time! He always was watching the technical side of things and bemoaned the pitiful use of language and the "editorializing" they sometimes call news reporting these days.

Ben would have enjoyed being back in touch with friends from those days. Some of his fondest memories came from those times and those friends.

Things are going well for us and we thank you for your kind memoriam. Carry on!

Judy Marsh

********************
June 14, 2006

Sometimes it seems like the brief appearance of KQIV embedded itself like James Dean, Janis and Jimmy. Such a momentary flash that lingers on because of the depth of its impact on our lives.

Ben Marsh is one more reason this little station, which never really made it out of infancy, caused such a lasting impression. I believe it will stand out as a benchmark that raised the bar because the concept, and the people who carried it forth, were one in the same.

This indistinguishable union defines the magic that shone so brightly for a moment, and will be remembered by those who were there --- forever.

Norman Ellis-Flint
---
(posted 22 DEC 04)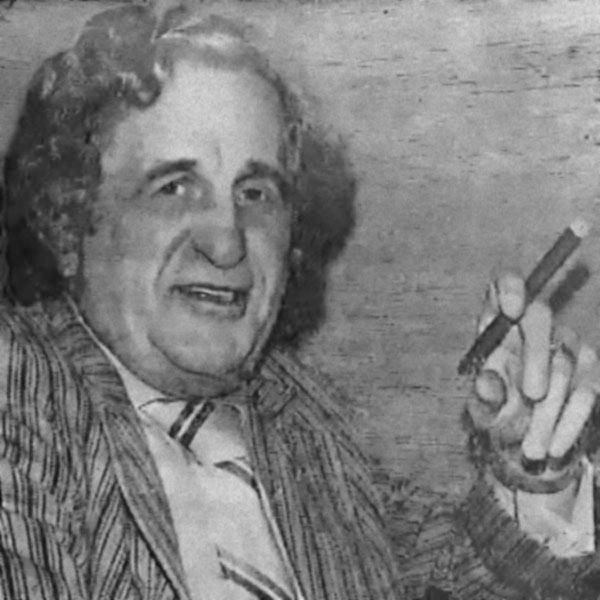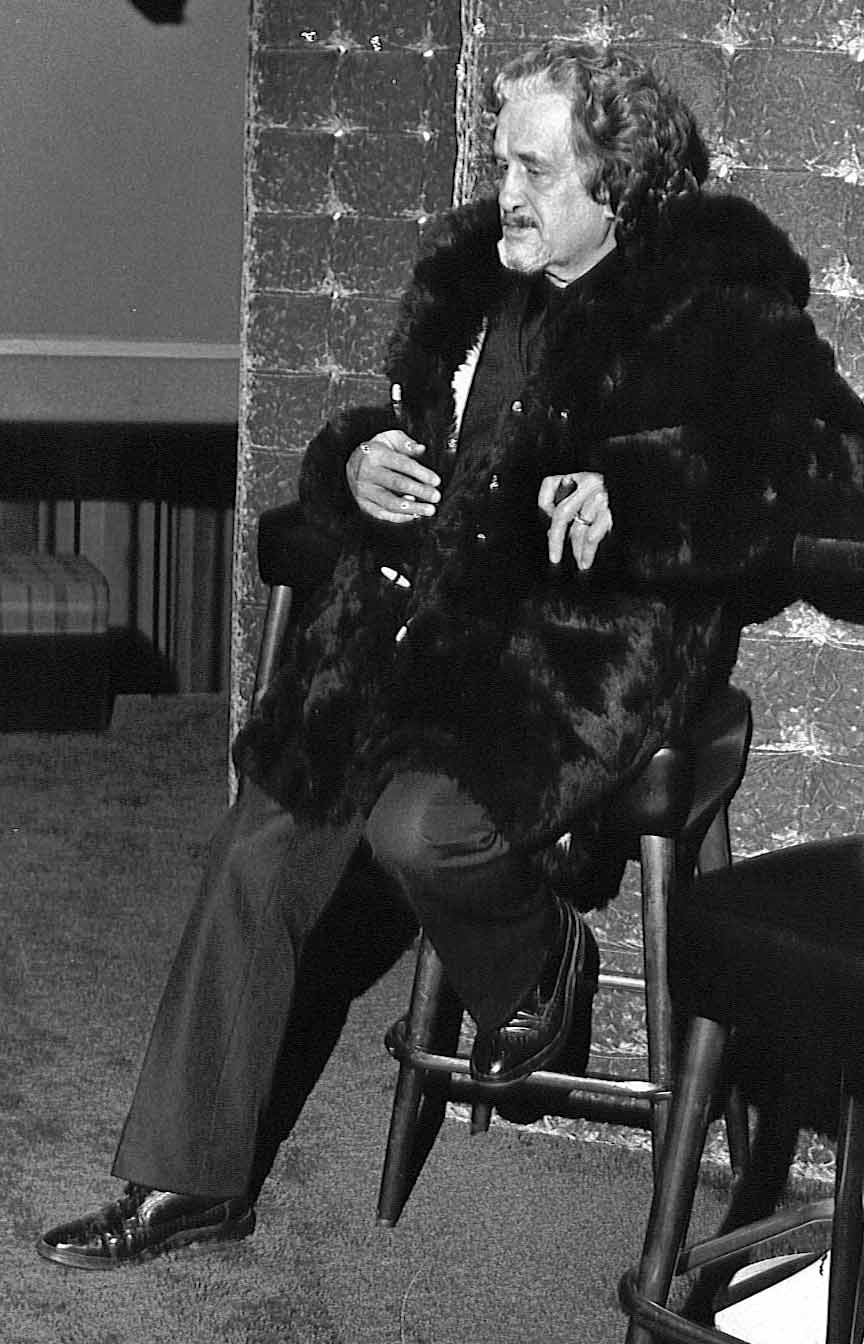 Walter J. M. Kraus, KQ4 Owner

Obituary as it appeared in the Palm Springs, CA "Desert Sun"

---
Walter Kraus

Walter Joseph Kraus, 87, of Palm Springs died Jan. 20, 2004, in Palm Springs.

He was born Feb. 1, 1916, to Joseph and Margaret Steiken Kraus in Vancouver, Wash.

He married Elizabeth Rossiter on April 21, 1941, in Vancouver.

He was the owner of shopping centers for 20 years and served in the Army from 1942 to 1945 and then in the Army Reserves.

He is survived by his wife, Elizabeth of Palm Springs; his daughter, Carol Krankel of Palm Springs; his son, Josef of Palm Springs; and three grandchildren.

Private arrangements are under the direction of Rose Mortuary of Desert Hot Springs. The family suggests that donations be made to a favorite charity.
I N M E M O R I A M
---
WALTER J. M. KRAUS, Owner of KQIV Quadraphonic FM 107
(Born February 1, 1916; Died January 20, 2004)
---
You hired me when I needed a job,
Even though you had no job to fill,
And you quickly taught me how radio ownership
Can be a bitter pill.

You enabled me to meet my wife
At the restaurant up the hill,
And you showered us with wedding gifts,
All of which we treasure still.

Now that you're gone my memories flow
Like water in a rill,
With good ones flooding over bad,
As good ones usually will.

Please grant to me this one last request
inasmuch as I know you're a real doer:
For heaven's sake don't convert Holy God
To a cigar-smoking entrepreneur.
---

JACK MALONE, General Manager of KQIV Quadraphonic FM 107
(Written December 22, 2004)

---