Webmaster & KQ4 Jock / sometime
Music Dir.


Larry Scott




Spiritual Advisor, Historian & KQ4
Chief Engineer / Jock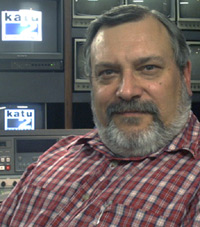 J. R. Miller



STAFF
MEMORIES
PAGE

Here are the ramblings of some of the staff members at KQ4. We will post these as we get them. We are not responsible for the accuracy, lucidity or comprehensibility of anybody's memories. Any submissions obviously written under the influence of drugs, alcohol or the Bhagwan Sri Rashneesh will most likely be edited. These will be listed in alphabetical order with a note on the date posted.

Bookmarks
1-Bob "The Big B.A." Ancheta 2-Joe Collins 3-Faith 4-Gloria 5- Dick Jenkins
6-Jack Malone 7-Joel "J.R." Miller 8-Jim Robinson 9-Larry Scott 10-John Wallace


Bob "The Big B.A." Ancheta
Jock / Production
1973-1974
(posted 04 DEC 04)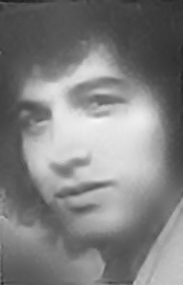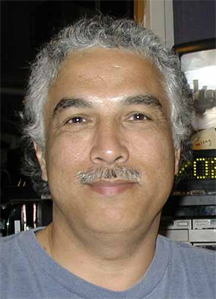 It was coming into the studio and seeing Jeff Clarke with his scales out weighing something.

It was Roy Jay showing up one day to announce the station was going to a soul format and him taking out his gun and shooting it into the floor.

(read the whole thing)

Where's Bob now?

Joe Collins
Jock / Production / sometime Program Director
1973
(posted 22 FEB 05)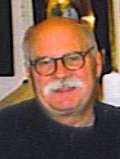 To make matters worse, being it was 1973 and the fuel that made KQIV "run" was lots of marijuana...I'm upstairs doing my show in an "altered" state.......

(read the whole thing)

Where's Joe now?

Joe's Airchex

Faith
Jock / Production
1973-1974
(posted 03 DEC 04)




I had no idea at the time how working at KQIV would impact my life. In 1972 it was nearly scandalous that a woman with a child would work all night playing music! Most people at the station tolerated me because I was covering shifts they didn't want.

I was welcomed with great skepticism and rightfully so – I was a complete unknown. I would listen as many hours a day as possible to learn from "The Masters" about the music and to create my own sets and segues. Creating segues brought new meaning to the "art of needlepoint"! There was nothing worse than miscuing and missing the sweet spot.

(read the whole thing)

Where's Faith now?

Gloria (Johnson)
Jock / Production
1973-1974
(posted 19 FEB 05)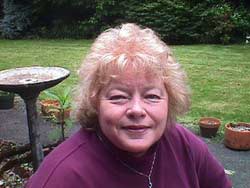 "Spending a whole night by myself in the middle of an ice storm trying to do a show from a transmitter shack out in the boonies. One turntable, a stack of albums and a hand-held mic. No clock. Had to trust someone would come and rescue me in the morning when my shift was over."


(read the whole thing)

Where's Gloria now?

Gloria Airchex

Dick Jenkins
Jock / sometime Music Director
1972-1973
(posted 29 JUL 06)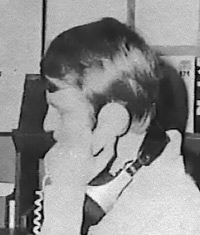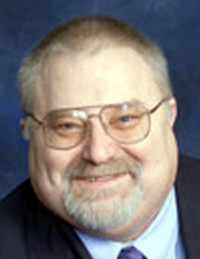 My good friend Steve Shannon (Spellerberg) and I left "real jobs" at KPAM AM/FM in Portland to help start KQIV as its first jocks. We also recruited Ed Hepp to join us. Steve was the first Program Director of KQ4 and I did the music. As time went by, others came to the station who were better qualified to select the music, so I faded out of the role but I did put the first music library together.

(read the whole thing)

Where's Dick now?

Jack Malone
General Manager
1972-1974
(posted 30 SEP 04)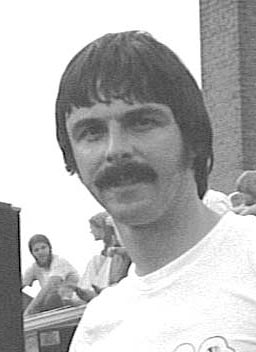 As general manager, I spent a lot of time either trying to inflate deflated egos of our long-haired, "no neck" disc jockeys who Walter Kraus nearly daily insulted by calling them "mental midgets," or trying to deflate inflated prejudices of the short-haired, "red neck" "Elks" (remember, KQIV was located in the Lake Oswego Elks Lodge) who considered anyone with long hair a "dirty hippie" to say the best or a "communist" to say the worst.

(read the whole thing)

Where's Jack now?

Joel "J. R." Miller
Chief Engineer / Jock
1972-1974
(posted 23 SEP 04)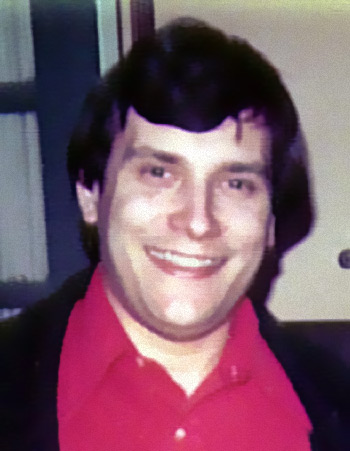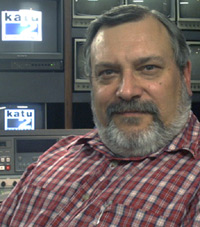 On September 15, 1972, as Chief Engineer of KQIV, I had the distinct privilege of pressing the buttons that put our station on the air. But, exactly how was it I was fortunate enough to be there for that big event?

Before KQ4

Radio has always fascinated me. I must have inherited the "gene" from my father, who was a radio operator in Europe with the Headquarters of the 274th Regiment, 70th Infantry Division, during World War II. I still have fond memories of shortwave listening with my dad at an early age in front of a big Zenith console. The warm glow of its vacuum tubes, the crackle of the static, and the wavy sounding voices and music from all around the world are unforgettable.

(read the whole thing)

Where's Joel now?

Jim Robinson
Jock / Production
1973?-1974
(posted 04 JUL 06)

I have a raft of fond memories about my time at KQIV.
I remember the summer day LaFawn fired the two of us [Larry Scott] in 1974. We went to your home (in West Linn) and you introduced me to a liqueur from Scandinavia called Aquavit. [Akvavit]
It was most effective, as I recall, and now I think of that day every time I taste caraway seed in rye bread.

I'll look for some pictures and compose some memories for the site.
Great job bringing the station back to life!

Jim Robinson
(NOTE: We'll post more from Jim as soon as it arrives.)
Larry Scott
Jock / Production / sometime Music Director
1972-1974
(posted 20 SEP 04)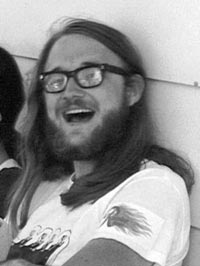 In the Summer of 1972 I had been at KPFA in Berkeley for two years. Working (for no pay) for Pacifica was a trip…covering the strike at U.C. Berkeley…broadcasting the People's Park demonstrations live in stereo…recording Alan Ginsberg's memoirs…getting Mose Allison and Peter Serkin to do Saturday Night jams in the music room. But, it was time for a change. No money and too much politics (sound like a community radio station you know?). Good times though with Dr. Bob Sitton (of Northwest Film Study Center fame), Charles Amarkanian, Claude Marks and others.
My wife (first of many) had just completed her degree in Victorian Literature at Berkeley and been accepted into the Masters program at PSU. So in August of 1972 we came to Portland to find a place to live and to see if there was any work. A friend told me about this new FM station starting in Lake Oswego. I called and got an interview.
If you could call it that.

(read the whole thing)

Where's Larry now? Larry's airchex.

John Wallace
Sales
1972
(posted 02 APR 07)



We were pre-selling time. I learned the "shuck" from Fred and did a number on the direct sales prior to KQIV going live. We generated a lot of excitement; Walter was a true promoter. Looking back, I believe those times before we went on-the-air were my best income days! It was so cool to see guys like Steve Shannon and Jeff Clarke joining us. Seasoned jocks from top stations; man we were looking good!

(read the whole thing)

More memories to come as we get them.....